Next Level DJ Podcast 109
Fabio Amoroso & Mila Februar 26, 2022
Fabio Amoroso & Mila Next Level DJ Podcast
Italiano
Next Level il dj set ad un livello superiore è la sua ultima creazione con Mila in cui lei ha il ruolo di animarlo. In Next Level tutto è personalizzato e rielaborato da Fabio Amoroso
comprese le hit prese dalle varie classifiche di ascolto, quindi un programma di hit pop elevato ad un livesso di ritmo superiore da Mr.Dynamite aka Fabio Amoroso.
Fabio Amoroso è anche Art director and Manager della Lovertrax ..label musicale con distribuzione internazionale.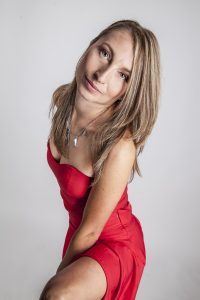 Con l'animatrice speaker dj nonchè showgirl Mila, Fabio Amoroso propone il suo dj set in giro per il mondo in più lingue Italiano ,Inglese e Russo,attivissimo anche nel web dove ormai insieme a Mila conta migliaia di fan su vari profili di social network e portali tipo YouTube, Soundcloud , Facebook , Twitter e Instagram  ove trovate innumerevoli video di RMX e produzioni inedite oltre frame di serate Live dj set e foto di serate .
Tra i suoi singoli musicali dance più noti, Break Of Light, Elektro Skin, For a ride e Never Give up,Rockin beat (Amoroso & Iezzi) ,Fabio Amoroso & Mila – By your side,Fabio Amoroso & Stefano Iezzi – Take Me High. (mas)
Deutsch
Next Level, das DJ-Set auf höherem Niveau, ist seine neueste Kreation mit Mila, in der sie die Rolle der Animateurin spielt.
In Next Level wird alles von Fabio Amoroso angepasst und überarbeitet, einschließlich der Hits aus den verschiedenen Charts, also ein Programm mit Pop-Hits, die von Mr. Dynamite alias Fabio Amoroso auf ein höheres Rhythmus-Niveau gebracht werden.
Fabio Amoroso ist außerdem künstlerischer Leiter und Manager des Musiklabels Lovertrax mit internationalem Vertrieb.
Mit dem Animateur und DJ sowie Showgirl Mila bietet Fabio Amoroso seine DJ-Sets weltweit in mehreren Sprachen an: Italienisch, Englisch und Russisch. Er ist auch im Internet sehr aktiv, wo er zusammen mit Mila Tausende von Fans auf verschiedenen sozialen Netzwerkprofilen und Portalen wie YouTube, Soundcloud, Facebook, Twitter und Instagram hat, wo man unzählige RMX-Videos und neue Produktionen sowie Bilder von Live-DJ-Sets und Fotos von Abenden finden kann.
Zu seinen bekanntesten Dance Music Singles gehören Break Of Light, Elektro Skin, For a ride und Never Give up, Rockin beat (Amoroso & Iezzi), Fabio Amoroso & Mila – By your side, Fabio Amoroso & Stefano Iezzi – Take Me High. (more)
---
---